OEM low cost module detector scintillator-photodiode with integrated CSA for developers.
ON SALE SOON, available for pre-order!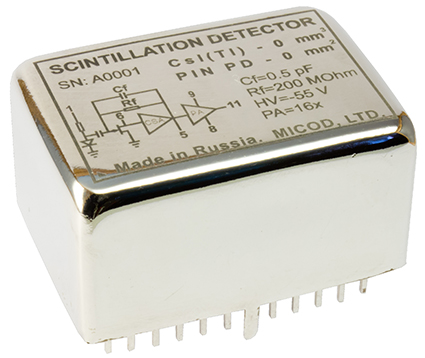 Scintillator: CsI(Tl) - 10x10x10mm3 or 10x10x20mm3;
Photodiode: PIN PD - 25mm2 or 100mm2;
Power supply: +5 V;
Bias PD: +55V;
Compact size: 35x25x19 mm.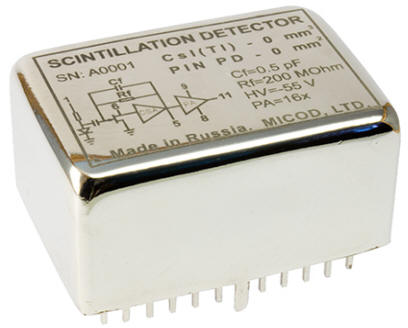 Detector Build and demonstration board.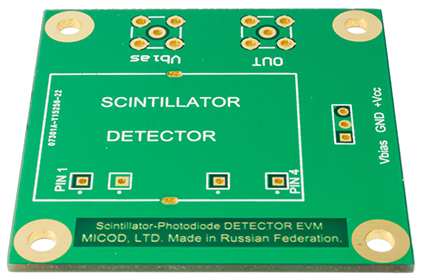 Evaluation board for the detector - FREE!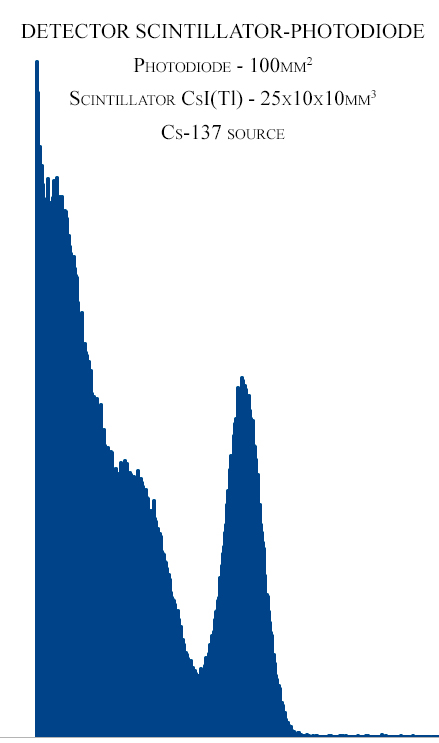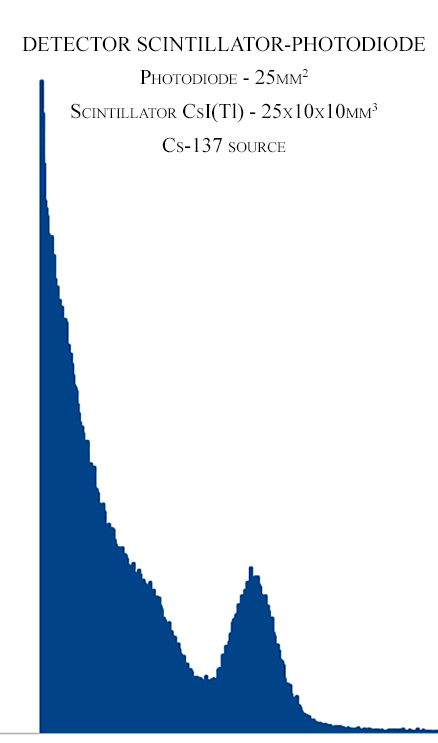 Example a gamma spectrum of the source Cs137.
Example of output signal from the detector.